The Houston Police Department's mounted patrol is an essential part of the city's law enforcement efforts, helping to monitor downtown and maintain order. The horses, specially trained for police work, are valued members of the department and serve alongside their human partners. One such partnership was between Officer D. Herrejon and his horse, Charlotte. The two had been working together for some time, building a strong bond and a reputation as a reliable and effective team.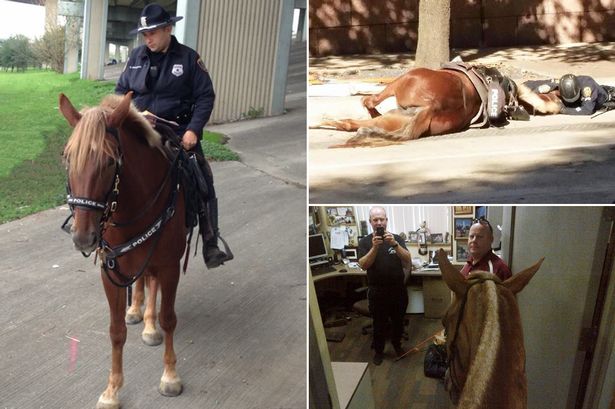 However, on Thursday, an unexpected event struck when Charlotte was spooked by a cement truck and was struck, causing severe injuries to her hind legs. Despite efforts to save her, it was decided that the kindest thing to do was to euthanize her at the scene. As Charlotte took her final breaths, Officer Herrejon was there to comfort her, showing the love and devotion he had for his equine partner. The photo of this touching moment quickly spread online, capturing the hearts of people around the world and serving as a reminder of the strong bond that can form between humans and animals, especially in the line of duty.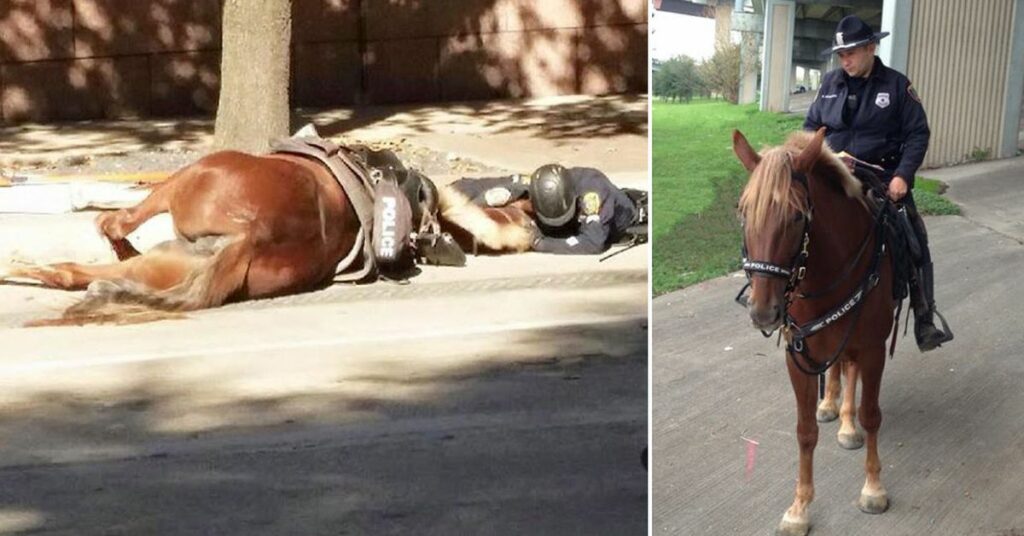 The Houston Police Department praised Officer Herrejon's bravery, acknowledging that losing an animal is a tough and heartbreaking experience. The officer himself was taken to the hospital for injuries sustained from the fall, but is expected to make a full recovery. The incident remains under investigation, but the driver of the cement truck is not considered to be at fault. Houston police paid tribute to Charlotte, calling her a "fallen hero" and expressing their gratitude for her service to the city. Charlotte's death is a loss not only to the Houston Police Department, but to the entire community.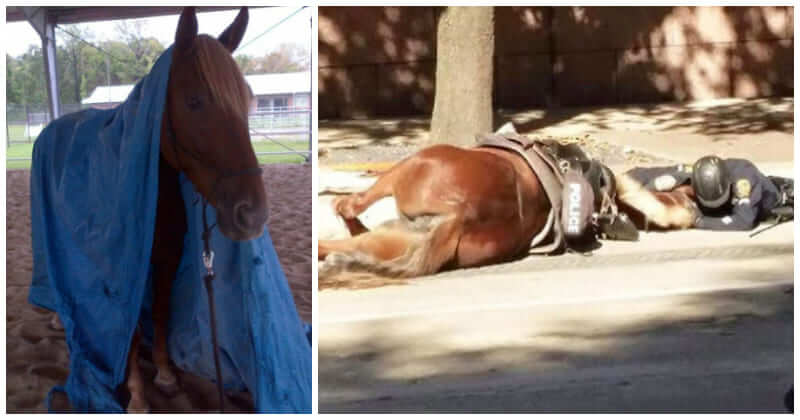 She will always be remembered as a valued member of the team, and her sacrifice will not be forgotten. The scene of Officer Herrejon comforting Charlotte during her final moments serves as a reminder of the love and devotion that can exist between humans and animals, and the impact they can have on each other's lives. Charlotte's legacy will live on through the Houston Police Department and the many lives she touched during her time of service. Please leave a comment on the story and do not forget to share the touching story with your loved ones on social media!