Unveiling the Speed Demon: The World's Fastest Train Resides in which Country?
In the realm of transportation, speed is a defining factor, and the quest for faster travel has led to remarkable engineering achievements. When it comes to trains, one country stands out as the home of the world's fastest train. In this article, we will reveal the identity of this speed demon, exploring its groundbreaking technology and the incredible speeds it achieves, revolutionizing rail travel as we know it.
The Fastest Train: A Japanese Marvel Japan, renowned for its technological advancements, proudly claims the title of hosting the world's fastest train. The country's remarkable Shinkansen, also known as the "bullet train," has consistently pushed the boundaries of speed and efficiency since its inception.
Revolutionizing Rail Travel with the Shinkansen The Shinkansen, introduced in 1964, transformed rail travel, setting a new standard for high-speed trains worldwide. This revolutionary system operates on dedicated tracks, designed to accommodate speeds beyond what traditional railways could handle.
Incredible Speeds and Cutting-Edge Technology The fastest of the Shinkansen trains, the Series E5 and E6, reach staggering speeds of up to 320 kilometers per hour (199 miles per hour). These bullet trains incorporate cutting-edge technology, including aerodynamic designs, advanced propulsion systems, and enhanced safety features.
Maglev: Taking Speed to New Heights Japan's commitment to speed doesn't end with the Shinkansen. The country has also pioneered magnetic levitation (maglev) technology, which propels trains using magnetic forces, eliminating the friction between the train and the tracks. The maglev train, known as the "L0 Series," holds the world record for the fastest train, clocking an astonishing speed of 603 kilometers per hour (375 miles per hour) during a test run.
Safety and Efficiency: Hallmarks of the Japanese Rail System The exceptional speed of Japan's trains is complemented by a strong focus on safety and efficiency. The country's railway system is renowned for its punctuality, reliability, and comprehensive safety measures, ensuring a smooth and secure travel experience for passengers.
Global Inspiration and Ongoing Innovation Japan's pursuit of speed has inspired countries around the world to develop their own high-speed rail systems. From China to Europe and beyond, nations have taken cues from Japan's success and embarked on their own high-speed rail journeys.
Conclusion: When it comes to the world's fastest train, Japan takes the lead with its remarkable Shinkansen and maglev technologies. These high-speed trains have redefined rail travel, offering unparalleled speed, efficiency, and safety. As the world looks to the future of transportation, Japan's pioneering spirit continues to inspire and drive innovation, propelling us towards a new era of rapid and sustainable travel.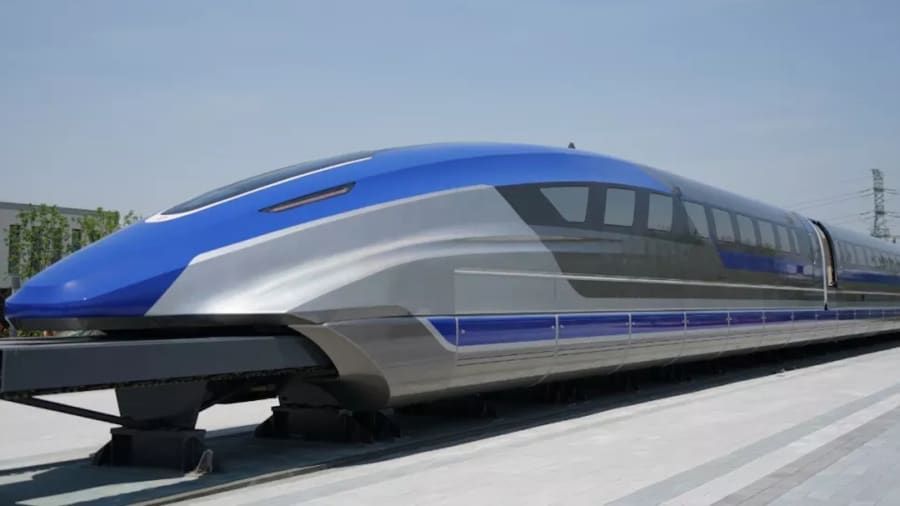 Video: